sentinelblog
Source: Modern Survival Blog, by Ken Jorgustin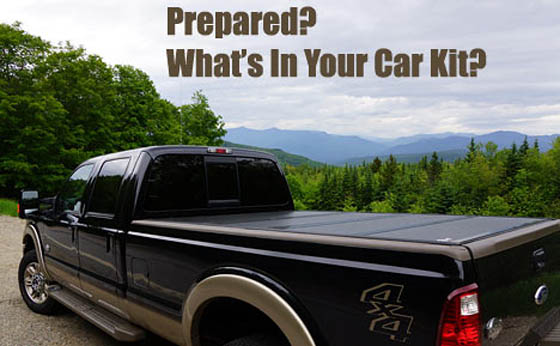 If you are like most other people, you probably spend a fair amount of time driving in your car. While it may seem like you could easily and quickly get help if you broke down or became stranded, please do not assume that this will always be the case.
What if you had to 'bug out' in your car? Please consider any or all of the following items to include in your car kit…
Backpack: In case you have to walk, you will need a backpack to keep your supplies in. A comfortable – quality pack for you, and an extra pack for any potential passenger (to help carry supplies – e.g. water is heavy).
***
You can go "all-out" and really fill up your car with emergency supplies, but these that I've listed I believe are fairly adequate for most any
View original post 52 more words